Welcome to my sweet and colourful world. My name is Peymaneh and I am the founder of "The Sweet Fairy". My passion and love for baking started at a young age as I tried baking cakes and sweets in my mom's kitchen with the limited equipment that we had that time. Back then it wasn't easy to find videos and sources (gosh do you remember those VCRs!), so I had to learn everything through trial and error. Although I studied economics at University and soon became a teacher, my passion for baking never faded.
After I moved to the UAE (Dubai) in 2001 with my family and had my son very young, I decided to be a stay-at-home mom. I used this opportunity to improve my skills and pursue my other artistic interests like the visual arts! I tried different types and mediums of art, such as making artificial flowers using different materials, photography, knitting, crocheting, etc.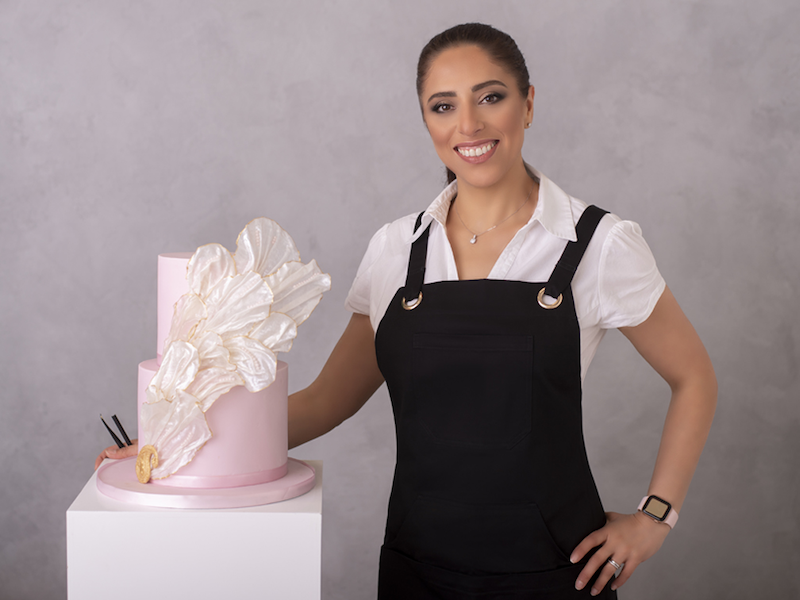 My business journey began quite unexpectedly when my five-year-old daughter came up to me and insisted that I make her cupcakes with those pretty swirls that she saw once in a store. I had been baking for a long time, but I had never decorated any sweets before. So I tried to find some tutorials online and I instantly fell in love with the beautiful art of cake decorating. I decided to learn this new form of art and took a few decorating courses in 2011. After a few exciting months of learning, I decided to consider transforming my passion into my profession.
I updated my skills by attending baking classes at George Brown College to learn baking in a professional way after my immigration to Canada in 2013. Meanwhile I took a lot of online cake decorating courses to improve my skills as a cake artist. I started to make cakes for my family and friends and constantly practiced different techniques.
Finally, in the summer of 2016, I founded The Sweet Fairy Inc. at Richmond Hill, Ontario. From the beginning I tried my best to serve my customers with love and care. I never underestimated any orders, and I always try my best to make my customers' dream cake comes to life. When it comes to my cake designs, attention to details and colour schemes are of the utmost importance. Here you may see some of the cakes that I have made in different categories but you can always check my Instagram page to see more designs.